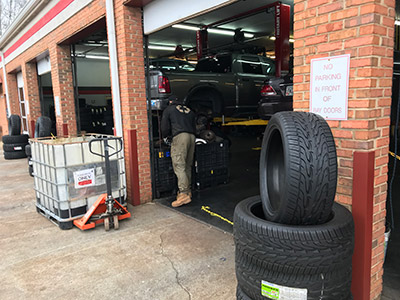 Want an orderly workplace? Then, to quote George Carlin, you absolutely have to have a place for your stuff. While that might sound like a no-brainer, storing smaller scrap metal might not be the easiest thing in the world. If your space is limited, what's the best way to maximize it?
Fulton Metals Recycling is here to help. With more than three decades of experience, we've thought a lot about scrap metal, and that's why we've developed our Scrap Cube program. Geared toward specific businesses like car dealerships, automobile insurance companies, automotive chains, and private shops, we have the answer to your storage problem. Our lockable 4×4 cubes are designed to be the perfect container for items like brake shoes, pads, drums, axles, rotors, wheel weights, rims, and any other smaller metal object.
Additionally, we also offer services to pick-up, sort, weigh, and pay for your scrap cubes. When you let us take care of the logistics of storing and transporting small scrap metals, that frees up time for you to do what really matters — growing and strengthening your business. For more information or to schedule a free consultation, contact us online or by phone today.